APPLE - SUPPLIER RESPONSIBILITY VALUES SITE
"Looks great!"
— Tim Cook, CEO
Our task was to address consumer concerns about how Apple products were made. We set out to communicate the leadership role Apple plays in upholding the highest standards in their global supply chain across 40+ countries.
Live site here:
https://www.apple.com/supplier-responsibility/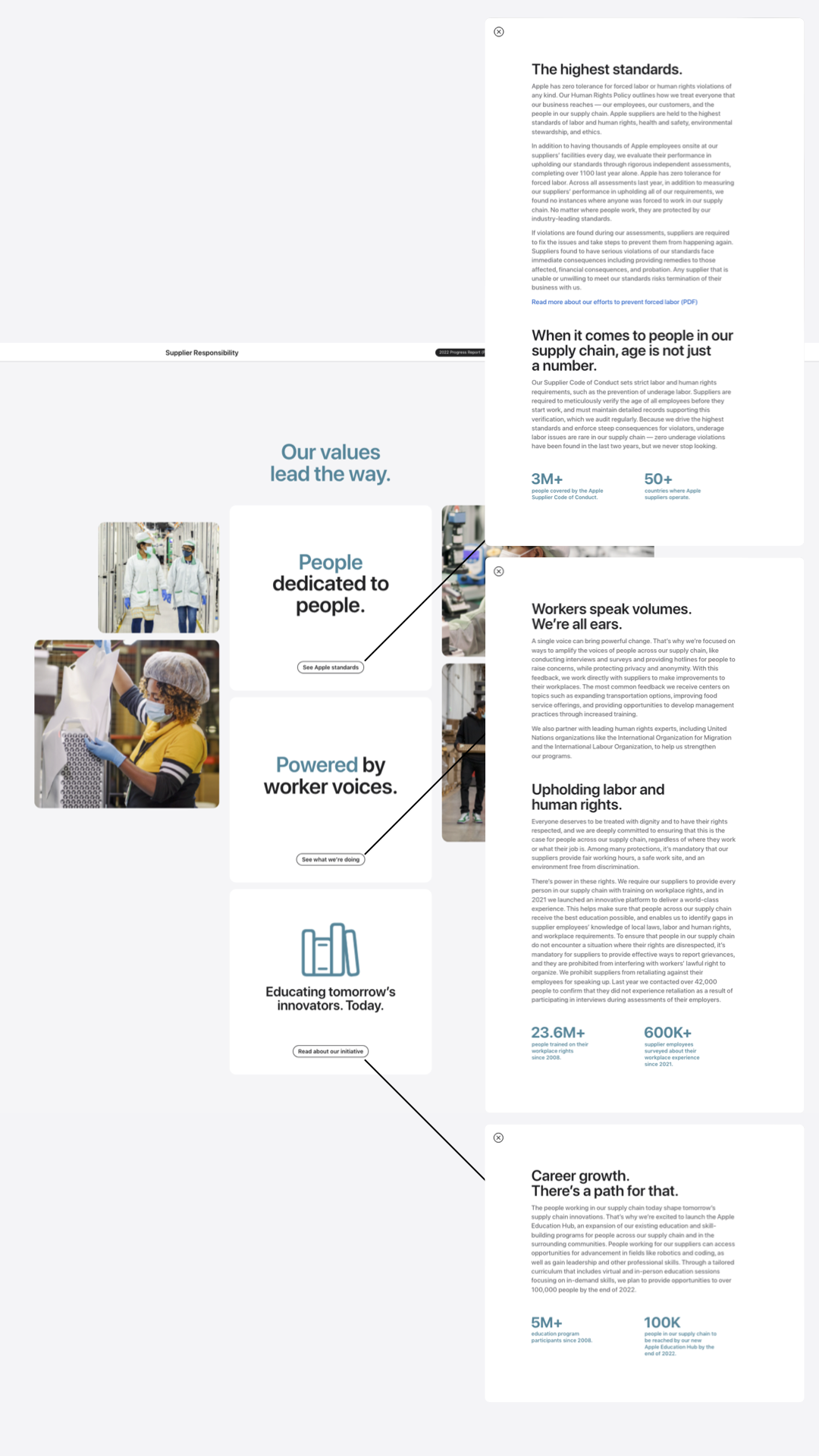 Results:
We had 67K visits in the first four weeks of launch, up 116% compared to last year. 5.2% of total visits downloaded the 2022 Progress Report.