NVIDIA SHIELD - "RULE THE LIVING ROOM"

NVIDIA SHIELD can do anything—stream movies, play games, run apps, etc. We wanted to show off those things during a 10,000+ foot free-fall, highlighting that you too can do (almost) anything you want with your living room.

NVIDIA is known for realistic computer-generated graphics, so the film got people talking about whether or not the stunt was real. The only things we faked were the footage on the flatscreen TV and the skydiving cat.

FILM
ROLE
Writing the shortest script I've ever written for one of the biggest, and most dangerous shoots I've ever been a part of; and developing an integrated campaign that even made it to WorldstarHipHop.
BTS DOCUMENTARY
INTERACTIVE SITE
To further establish how real this was—we put control of the video in everyone's hands. Our interactive site let people watch the drop, over and over again from different POVs.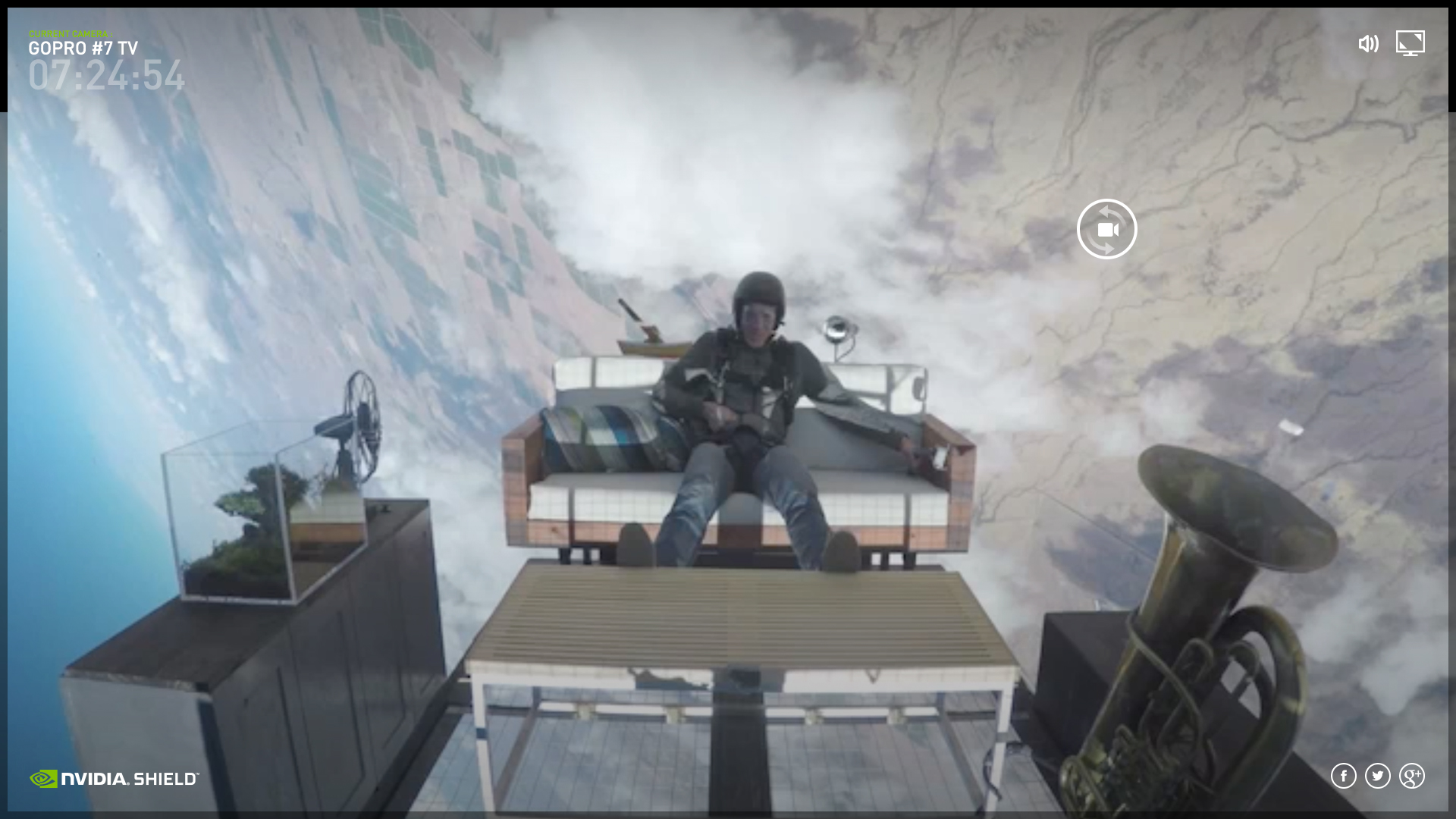 SITE COPY
CAMPAIGN ENTRY POINTS
EXTRAS