VISA - RIO OLYMPIC GAMES

Visa and the Olympics have always stood for acceptance. As a sponsor of the 2016 Olympic Games in Rio, Visa wanted to bring people together to foster a more accepting world.

But how do you create a meaningful connection between strangers who have nothing in common or share the same language?

CASE STUDY
ROLE

We developed an Olympic-themed experience in special UberPool vehicles that riders could request if they used their Visa in the Uber app. (Think AR face filters before they became the ordinary.)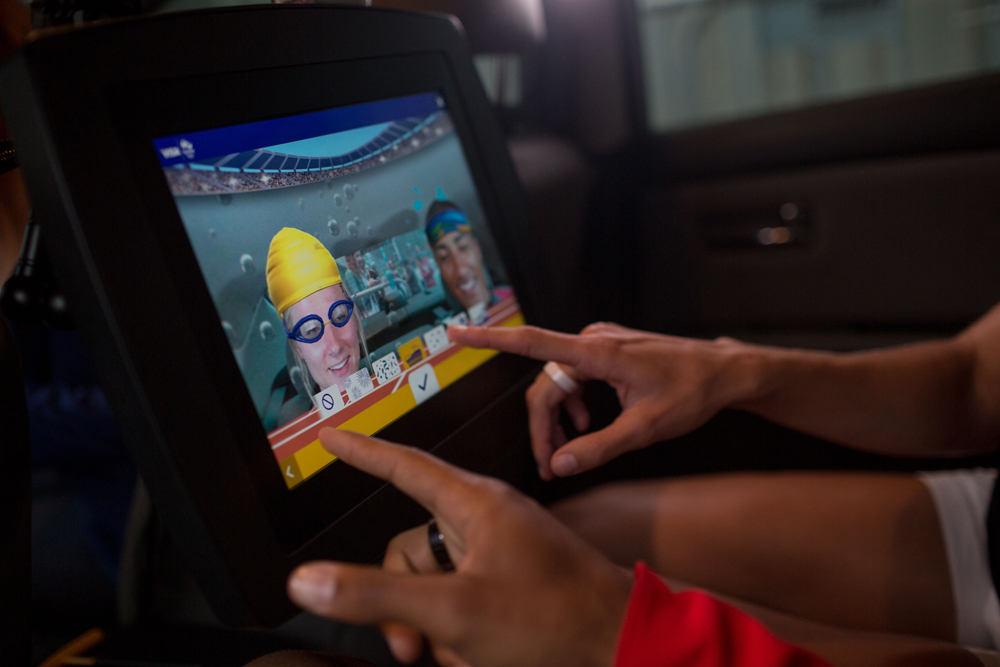 Inside the cars, an interactive display let riders try on a selection of Olympic-themed face filters. Once they found their favorite, the riders created short videos together and shared them through Facebook Messenger.
The experience ran simultaneously in New York, Santiago, Mexico City, Dubai, San Francisco and Rio de Janeiro, needing coordinated on-site support teams to activate on the same day across time zones. In Rio during the Olympic Games, many riders were even surprised by Olympic athletes.
CAMPAIGN LAUNCH FILM